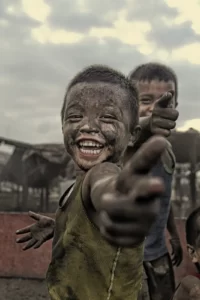 Microbiome pre, pro, mod and post biotic cocktail that keeps your good bacteria happy & strong!
Beyond kefir: The Get Dirty probiotic story
Our probiotic smoothie combines the power of many digestion-friendly and immune-boosting foods: avocado, hemp protein, kefir, coconut oil and flakes, carrot, apple, celery and raw almonds.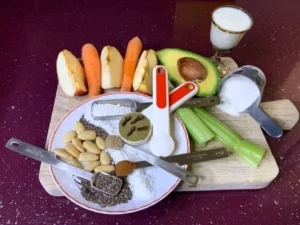 Get Dirty:
enriches fibre content with modbiotic inulin & chicory
reduces inflammation and improves mineral absorption by adding glucose-lowering chia in the game
adds key probiotics from kefir to the mix
repairs and heals leaky gut with collagen
has a nutrient-dense texture with balanced Omega-3 to Omega-6 ratio
is antiviral, antimicrobial, anti-inflammatory
and has an amazing taste, as is flavoured by licorice and cloves

Myth busted
Probiotics aren't just for digestion — they are helpful for immunity, beautiful skin, weight loss, mood and brain, too. In fact, the word "kefir" comes from the Turkish keyif,which means feeling good after eating.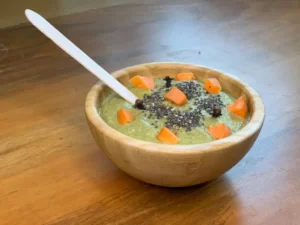 Fibre is "the new protein"
So… do yourself a favor and Get Dirty with joy!